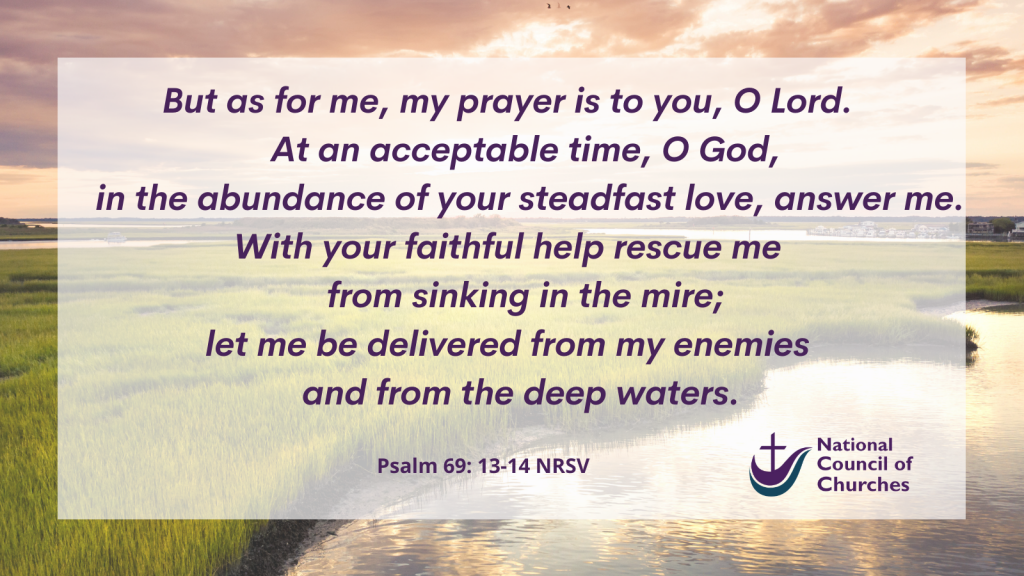 The National Council of the Churches of Christ in the USA is saddened and disturbed by the increase in incidents of antisemitism in recent months. With the uptick in hate crimes against ethnic minorities and communities of color in our country – whether Black, Latinx, Asian/Pacific Islander, Indigenous, or others – and against faith communities – including Muslim and Sikh – it is not surprising that the Jewish community is also being attacked by bigoted individuals and hate groups. For this, we grieve and together with the Jewish community, we pray: 
But as for me, my prayer is to you, O Lord.
At an acceptable time, O God,
in the abundance of your steadfast love, answer me.
With your faithful help rescue me
from sinking in the mire;
let me be delivered from my enemies
and from the deep waters.
Psalm 69: 13-14 (NRSV)
The National Council of Churches issued a statement against antisemitism in December 2019, after our National Jewish-Christian Dialogue convened in Pittsburgh to commemorate the one-year anniversary of another hate crime, the killings at the Tree of Life Synagogue, and to mourn the victims of that shooting. Today, we deeply deplore the spread of hateful invective and hostile acts that target our Jewish brothers and sisters in ways large and small. It is not lost on us that the perpetrators of such evil are often Christian, if not in genuine faith, then in self-identification.
Antisemitism does not stop with obvious words and acts of hostility directly aimed at Jews. Sometimes, it underlies the pronouncements made in other areas of our civic life. Who can separate out the sentiments of demonstrators who chant "Jews will not replace us!" from the thoughts of government leaders who have the audacity to characterize the Covid-19 vaccination program in terms rooted in the Holocaust? These shameful instances must be publicly rejected by all.
Some of the recent upsurge in antisemitism appears to be based on the armed conflict a few months ago between Israelis and Palestinians. But while persons may disagree on the causes and outcomes of such conflict, the disagreement is not a reason to allow our worse angels to emerge and our civic discourse to degenerate into hatefulness and violence.
Our Jewish friends and neighbors know we have them in our hearts, and that we hold them in prayer, during these difficult days. Today and always, we will continue to stand with them, and with all people of goodwill, against the serious danger of antisemitism in our society.