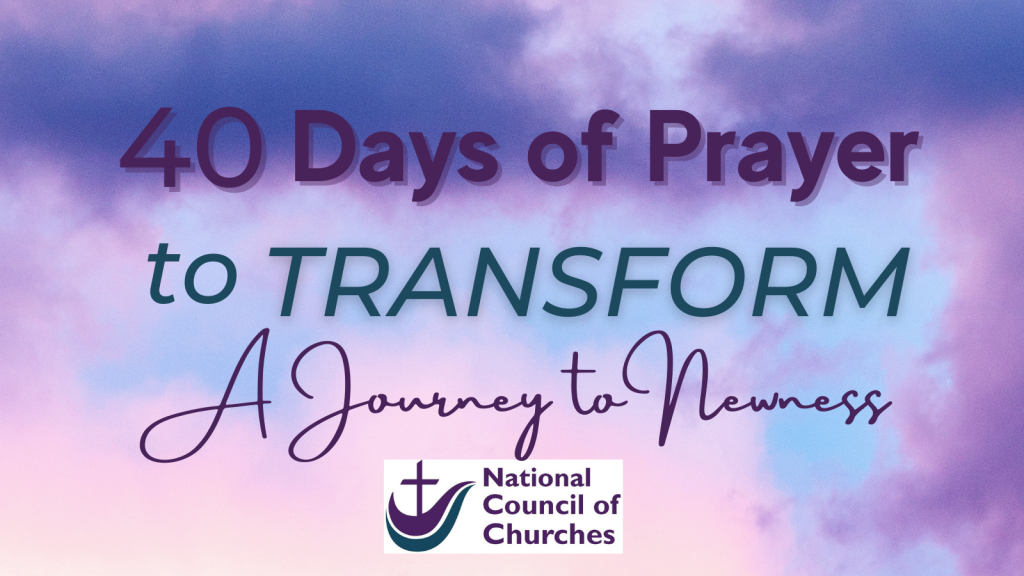 Scripture
"Just as you do not know how the breath comes to the bones in the mother's womb, so you do not know the work of God, who makes everything."
Ecclesiastes 11: 5 NRSV
Prayer
Wracked by uncertainty and weighed down with sadness, we look to you. God, giver of hope and saving presence, enliven our spirits with the coming of the Christ Child. May the one announced as the Prince of Peace, grant us peace and healing—in our souls and in our world.
Rev. Dr. Nathan Hosler, Director, Office of Peacebuilding and Policy, Church of the Brethren
---
Thank you for participating in our weekly invitation to prayer. We call on you now to join us in "40 Days of Prayer to Transform: A Journey to Newness." Beginning December 12 and moving daily through January 20, members of the National Council of Churches and all communion partners will join in praying for hope, unity, and healing. During this Advent/Christmas season and into the New Year we put our hope in the ability and desire of God, through Jesus Christ, to heal and transform hearts and minds. We look for the Holy Spirit to breathe God's newness into individual lives, faith communities, the soul of our nation, indeed, the whole world.